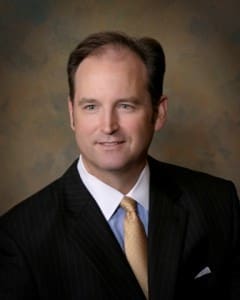 Consumer fraud attorney Robert Murphy is a trial lawyer who practices in the areas of consumer litigation in Florida and across the country. In over 25 years of practice, he has actively litigated cases under almost every aspect of the federal and Florida consumer protection laws, including the Fair Credit Reporting Act (FCRA). He has acted as lead counsel in the litigation of cases both individually and on a class basis in almost every venue in Florida. He is dedicated to advancing the consumer rights of Americans through both courtroom advocacy and the education of families and individuals concerning consumer protection laws.
Robert is a graduate of Wake Forest University, where he received a Bachelor of Arts cum laude in 1984. In 1987, he received his Juris Doctorate from the University of Florida at the early age of 23. At the time, he was one of the youngest lawyers in the state of Florida.
Robert is a member of the Florida and Georgia Bars and is authorized to practice before the United States District Courts for the Southern District of Florida, the Middle District of Florida and the Eleventh Circuit Court of Appeals. Since 2001, he has been a member of the Consumer Protection Law Committee of The Florida Bar and served as Chairperson in 2004 through 2006.
Robert has been an active consumer rights attorney member in the National Association of Consumer Advocates since November of 1999 and regularly attends conferences and seminars sponsored by the organization. Robert is a sought-after speaker and writer on a wide range of consumer protection topics. He has appeared on ABC News Nightline and the PBS show "Law Matters". Robert has been quoted in leading publications such as the Wall Street Journal, Boston Globe, Miami Herald, Business Week and National Law Journal. He has had the distinction of lecturing to attorney groups on commercial and consumer law issues nationally and on a statewide basis.
Click here to request a free consultation with Robert to discuss your case.